BACK Page 5 of 5.
Please see all three flower collections: click to see My Flower Garden ,
The Squash Blossom Collection or The Flower Collection (below.)
Most styles are available as a Necklace, Pendant, Bracelet, Anklet, Earring, Ring and even studs. Buy one, a set or mix and match. They all work well togerther.
The Flower Collection 3
The flower collection is avalable as a Necklace, Choker, Bracelet, Anklet, Earring or Ring.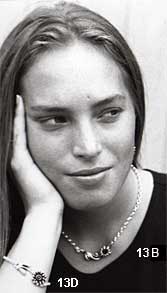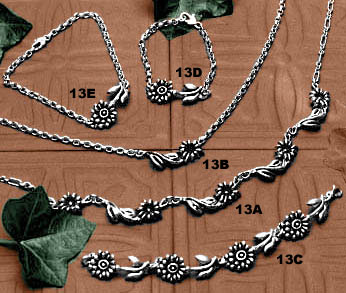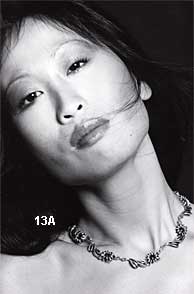 13A. Necklace of 5 Flowers $175
13G. Necklace of 3 Flowers $125 (not shown)
13B. Necklace of 1 Flower $75
13C. Bracelet of 4 Flowers $125
13D. Bracelet of 1 Flower $65
13E. Anklet of 1 Flower $65
13H. Anklet of 6 Flowers $175 (not shown)